Shopping Basket
Your Basket is Empty
There was an error with PayPal
Click here to try again
Thank you for your business!
You should receive an order confirmation from Paypal shortly.
Exit Shopping Basket
| | |
| --- | --- |
| Posted on 31 October, 2018 at 15:05 | |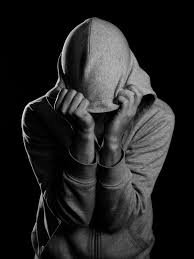 Reiki Healing: A Cure For Anxiety?
People who suffer from anxiety often have trouble 
coping with every day stress. Reiki helps give you 
some time to simply be, and not have to think about 
the difficulties of tomorrow or the problems of the 
past. This time of mental balance is one of the most 
sought after parts of reiki, and can help compliment 
other therapies.



Reiki is a century old method of healing that involves manipulating a person's qi, or life force, in such a way that it heals disease and discomfort. The believe is that diseases and pain are sometimes caused by imbalanced chakras, and by balancing the energy found within, you can heal the disease. Developed in Japan, this form of energy healing has been used as a treatment for a variety of different health concerns since 1800s.




More people are turning to Reiki to help with mental health problems, because of the powerful sense of calm they experience after a treatment. As old energy bleeds out of the body, and is replaced by light energy, people often feel much more relaxed and alive after a treatment.




Scientists are just beginning to study how Reiki may be beneficial to patients. Dozens of small scale studies have been conducted on the subject, with many positive results. Reiki has been found to reduce pain, stress, and mental health issues compared to a placebo, and studies done on pets have shown profound results in stress reduction. These studies are very promising due to the fact that animals don't experience a placebo effect. (1)

For those who suffer from anxiety, finding help can be difficult. Sufferers don't always want to talk to a therapist or resign themselves to medication in order to feel better. Reiki can be a real step in the right direction, offering them a positive action they can take toward better health, without having to start out with more clinical feeling options.




Reiki is especially beneficial for those who may not be able to use other alternative therapies due to allergies or discomfort. Reiki involves little to no contact, and does not require oils or scents, or the removal of clothing. For those who don't like physical touch from strangers, reiki can open up an avenue of healing unavailable before.

During a reiki session, a practitioner will lightly touch the patient as they channel qi into the patient's body and balance their chakras. Patients who receive the treatment report feeling calmer afterwards, report significantly less anxiety, and reduced numbers of panic attacks.

Although Reiki is relatively new to the western world, it is gaining in popularity. Hospitals in America and Europe are beginning to offer it (2) and in the US alone over 1.2 million people have used Reiki in the past year to treat their illnesses.




If you are looking for an alternative form of therapy to reduce your feelings of anxiety, reiki may be the right choice for you. It's non-invasive, completely holistic, and makes an excellent stepping stone toward recovery.




If you're curious about what Reiki can do for you, book online or contact Delucia Holistics on 07449 844 122 and ask about reiki services.




Resources:




https://psychcentral.com/lib/reiki-healing-and-mental-health-what-the-research-shows/




https://www.medicalnewstoday.com/articles/308772.php







Categories: Reiki Healing, Stress & Anxiety

0

/