Shopping Basket
Your Basket is Empty
There was an error with PayPal
Click here to try again
Thank you for your business!
You should receive an order confirmation from Paypal shortly.
Exit Shopping Basket
| | |
| --- | --- |
| Posted on 23 January, 2019 at 14:40 | |
Male grooming: Gender Neutral Salon Treatments For Guys.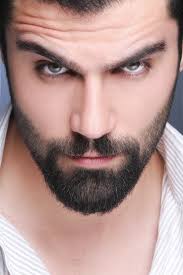 .
Not too long ago, male grooming
was limited to a quick shave and 
a haircut. If a man went above 
and beyond the most basic of 
hygiene, people treated those men 
as if they had been stripped of 
their masculinity. Now, male 
grooming has seen a surge of 
popularity, as bare chests, smooth 
skin, and a well-groomed 
appearance are becoming the trends.
It's now not only acceptable to keep yourself well groomed, but expected for a variety of reasons. Men tend to be rougher on their bodies, including their skin, and it may surprise you to discover that taking care of your hands and face can turn back the clock on your personal appearance.
Intimate waxing
If your lady feels like she needs a machete down there, you are less likely to get the same level of attention in bed. Women seldom mention their issues with male body hair, but in private polls, women have overwhelmingly preferred less hair in intimate areas, and little to no hair on a man's back.
If your girlfriend isn't wild about cuddling up to Chewbacca, getting your intimate areas waxed can be a pleasant surprise for her.
If you'd rather not go that far, waxing can also be done on other areas of the body, such as tidying eyebrows and cleaning up hair on the armpits our shoulders.
Facials
There are few things more unquestionably feminine sounding than a facial, but it actually makes more sense for dudes to get one. Shaving is hard on skin, and so are many of the outdoor activities and sports men frequently enjoy.
A facial can scrub away old skin and make men look noticeably younger and more put together. Healthy, good looking skin isn't just about impressing women. It can also make a difference in job opportunities. With today's economic instability, finding a good job and keeping it takes an extra level of effort. Many men have taken to getting their dead, dry skin scrubbed off professionally to go along with their tailored suits and other interview prep work.
Manicures
While nail polish and fake nails are still distinctly feminine, getting nail and hand care is now gender neutral. Men tend to use their hands more and do heavier work with them, leading to more damage that needs cared for. A manicure can help remove heavy callouses, smooth chipped finger nails, and keep hands healthy so they are presentable.
The next time you visit a salon, look around. You may be surprised by the number of men who are getting treatments. Taking care of your body is no longer just a matter of working muscles or drinking protein shakes. Hair and skin care have become a powerful and important part of being a man.
If you're interested in making some changes to your grooming, call around to find a salon that offers male packages, especially if you plan to get waxing done. It's important to choose someone with experience who can help you look your best.
References:
https://www.gq.com/story/male-brazilian-wax-what-you-need-to-know
Categories: Male Grooming, Male Waxing
/